The U.S. government has started to crackdown on cryptocurrencies. Today, President Joe Biden signed an executive order to begin a study of the risks and benefits of cryptocurrencies.
The U.S. government has not yet agreed on a policy for cryptocurrencies. But with this executive order, they are taking the first steps to creating a policy that will cover all aspects of digital assets. The order has six main goals: protecting consumers, maintaining financial stability, preventing criminal activity, promoting American competitiveness, encouraging financial inclusion, and advancing responsible innovation.
But what does that mean for NFTs?
NFTs are a type of token, but they are not the same as cryptocurrencies. They live on the blockchain and are mainly bought, sold and valued with cryptocurrencies. This executive order will have a big impact on the community. The executive order will have a bigger impact on cryptocurrency markets, but we are focusing on the measures in the executive order that relate to NFTs specifically.
For those who are interested, you can read a full summary of the executive order on the White House website. Let's take a look at what it says.
NFTs and consumer protection
The Department of the Treasury is ordered to work with other agencies to develop policy recommendations about crypto. The department needs to figure out how crypto affects people, businesses, and the economy.
This will likely have the largest impact on consumers.
The NFT space has been full of scams, and there have been a lot of problems with accountability. People in the NFT ecosystem have not been held responsible for their actions. But now things might change because of new consumer protections. These changes might be good for collectors, but only time will tell if they are helpful or not.
A number of government-led initiatives will also likely arise in the coming years, and their results may provide a lot of clarification for many users. We'll also see a slew of official legal definitions enter the market. This is due to the fact that the government must figure out how it distinguishes artists, collectors, and project builders from traditional legal categories like customers, investors, and enterprises.
NFTs and financial stability
The United States government considers anything of value to be an asset. This includes things that have economic value and that are expected to provide a future benefit. Digital assets, or NFTs, are a type of asset. Many traders who use NFTs have made a good profit from them.
That's a little of an understatement. In just over one year, the total NFT sales volume has risen from $94.9 million to well over $23 billion, with many individuals earning millions. But there are always drawbacks with ups. This can wreak havoc on economies and result in significant financial losses for numerous companies and people.
This measure encourages the Financial Stability Oversight Council to identify and reduce risks to global financial stability that may be posed by digital assets, like cryptocurrencies and Non-Fungible Tokens. Although this measure is aimed at global financial stability, it might mean new policies to address any regulatory gaps, increased stability, and the possibility of additional taxation on crypto and digital assets.
People who commit fraud or promote scams may soon be reading new policies that are very strict.
Illicit activity perpetrated via NFTs
The illicit activity measure is intended to prevent any national security concerns linked to the unlawful use of digital assets, such as the usage of NFTs for money laundering. Biden's aim with this action may be to target significant threats, such as those that have recently arisen following the recent Bitfinex arrest. It might also result in new rules restricting NFT assaults, such as the OpenSea attacker who stole millions from users' accounts.
The order states that in order to reduce the risk of illicit finance and national security threats, this measure will be taken by involving many agencies across the U.S. government. This will likely make many people happy as they have been calling for such action for some time now, especially in light of concerns that Russia may try to get around sanctions using crypto art.
However, Biden's executive order could have both good and bad effects on the NFT ecosystem. On the one hand, it could help to reduce illicit uses of NFTs. On the other hand, it could lead to sanctions being imposed on artists in Iran who use crypto and NFTs.
NFTs and U.S. competitiveness
The U.S. competitiveness measure focuses on the U.S. staying ahead of other countries in relation to crypto development. The order proposes that the Department of Commerce work across the U.S. Government to establish a framework that will help the U.S stay competitive and lead in this area.
Crypto industry figures have been calling for such actions for some time..
Biden wants agencies to include competitiveness when they make decisions about digital assets.
The NFT business may benefit from increased government involvement in the future, since many NFT DAOs and NFT collectives contribute significantly to US competitiveness.
Financial inclusion and responsible innovation in NFTs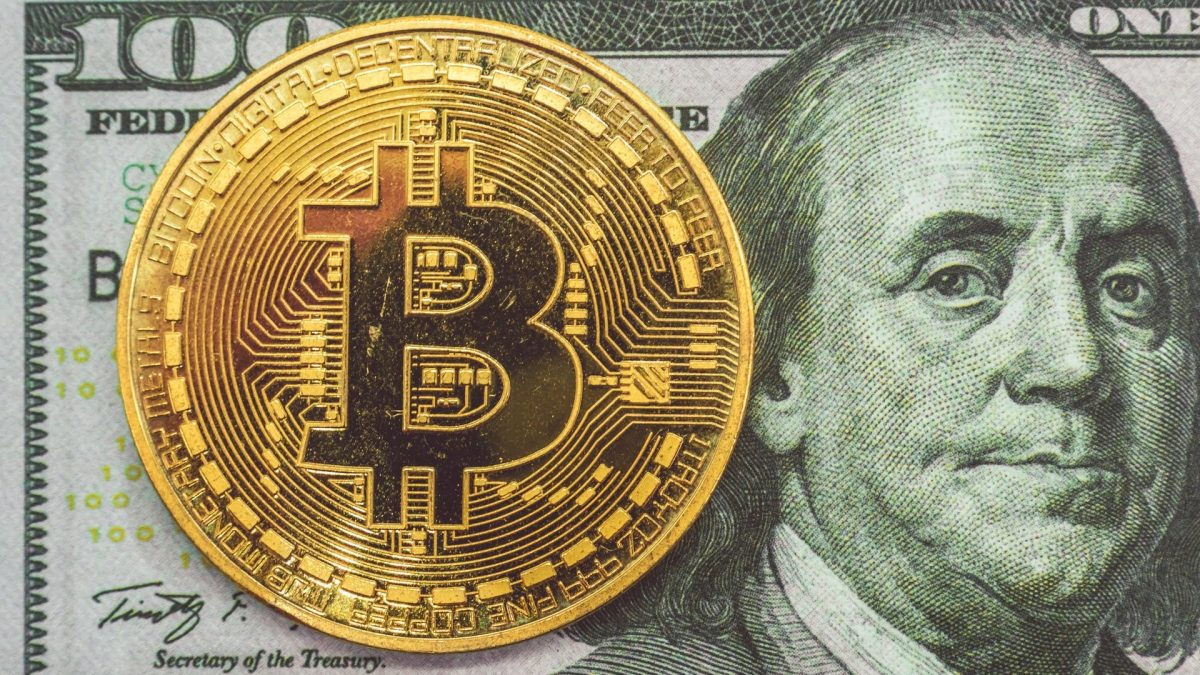 CREDIT: BERMIX STUDIO
The executive order seems to be about responsible innovation and financial inclusion. This is important because it will help make sure that people have access to safe, affordable, and accessible financial services.
This is where the U.S. interest in developing governmental cryptocurrency comes into play. Political leaders like Andrew Yang have continued to advocate for crypto as a way to combat poverty in the U.S., but it seems that Biden aims to approach digital asset innovation from within the government.
With these measures, Biden has empowered the Secretary of the Treasury and all relevant agencies to explore the possibility of a digital version of the dollar.
Biden is not saying whether the U.S. will create its own digital currency, but it is something that is being considered. Even though this may not immediately affect the NFT ecosystem, the U.S. government's interest in the crypto market could impact prices of NFTs across the board.